You may not like the boiling summer days. But for the kids, it's the best time of the year. It's the time when they're released from the heavy study schedules. To take part in all sorts of activities. To explore new things and discover new passions.
Read more:
Even if you are busy, don't forget to make the summer holiday a blast for your little ones. But in case you don't know how to spice up their summer days, here's a list of the best summer activities for kids to help you out:
1. Go to the beach
The beach is a perfect place to take your kids on a summer day. And it's not just children who enjoy the beaches, we adults like them too. Fresh cool air. Great landscape. Hills of white sands. Taking a dip in the sea can really cool off the heat of the summer.
But to have a fantastic beach day, you need to prepare well. Bring a jumper jacket or a baby spring flow if your kids are small. Prepare some snacks if you plan to spend a day there. And don't forget to rub the sunblock lotion before heading for the sea. Too much sunlight can burn the kids' sensitive skin.
Finally, enjoy yourself and have a full blast. Make the beach day full of great memories. Get your hands dirty and build sandcastles with the kids. Walk along the shore to pick up the seashells. Splash and jump in the waves. But remember to keep an eye on your kids all the time. Sea is a great cool-off spot but it also poses many potential threats.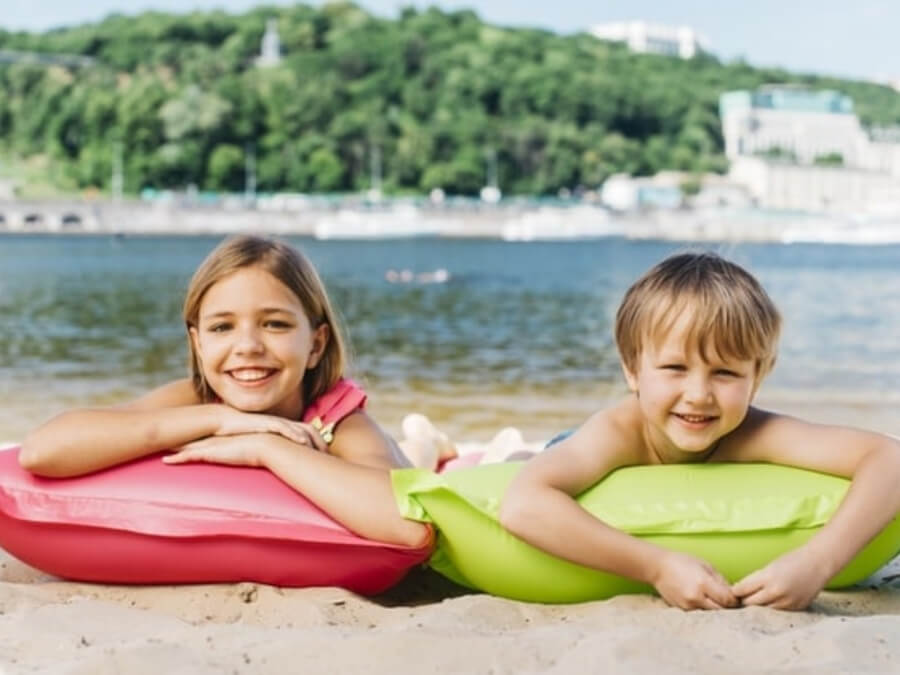 2. Spend the weekend at the waterpark
The local waterpark is another excellent choice if you don't have time for long vacations. It has plenty of activities for children of all ages. From slides to pools, water playgrounds, and lazy rivers. But waterparks are not a risk-free place, so you need to keep small kids under watch and avoid games that are too adventurous. You can take your kids to the waterpark at any time of the week. However, if you want your family to enjoy the whole day there, you'd better go on the weekends.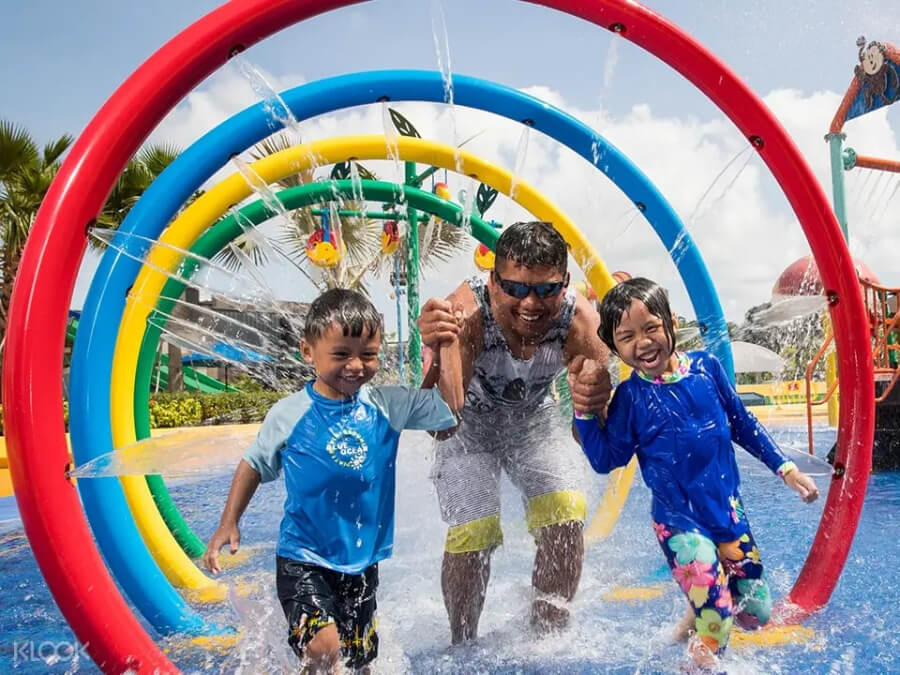 3. Visit an indoor playground
If you want the kids to have a good time without exerting too much energy on your part, indoor playgrounds make a perfect option. It's not hard to find a children's play center if you're living in a big city and all kids love them. It's a great place for the kids to enjoy themselves and make new friends at the same time. You can also use these trips to playgrounds as rewards for kids if they help with the housework or get good results at school. This will encourage them to behave well in the future.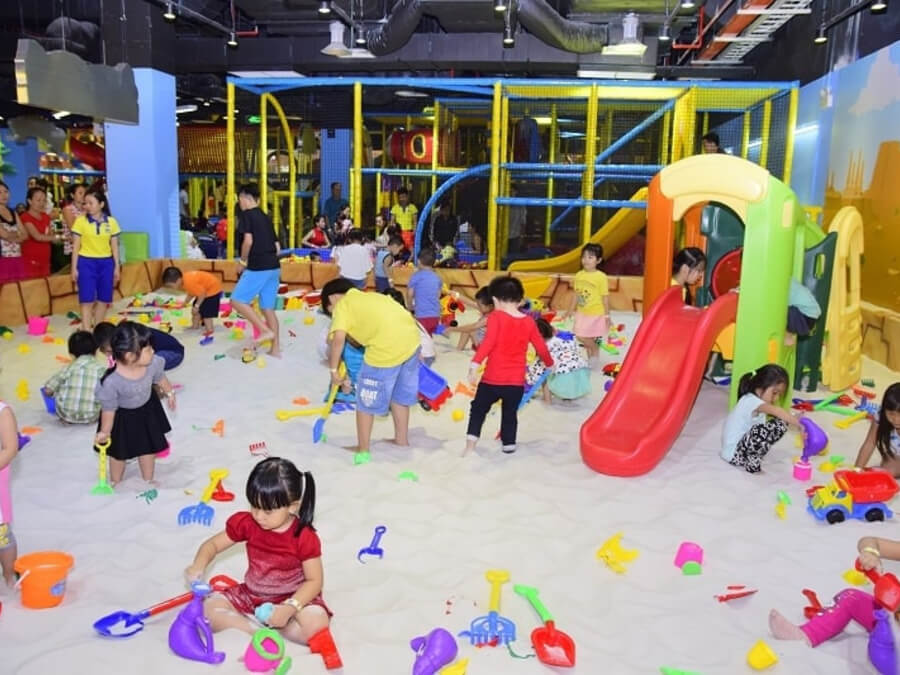 4. Feed animals at the zoos
One of the must-have summer activities for kids is to visit the zoo. Kids love animals. And they will love it more when allowed to touch and feed animals they only see on TV. Visits to the zoo provide an opportunity for kids to learn more about the animal world and foster their love for different species. Some zoos also hold interesting animal shows that keep your kids hooked. So don't leave out this awesome hang-out place with the kids on your summer checklist.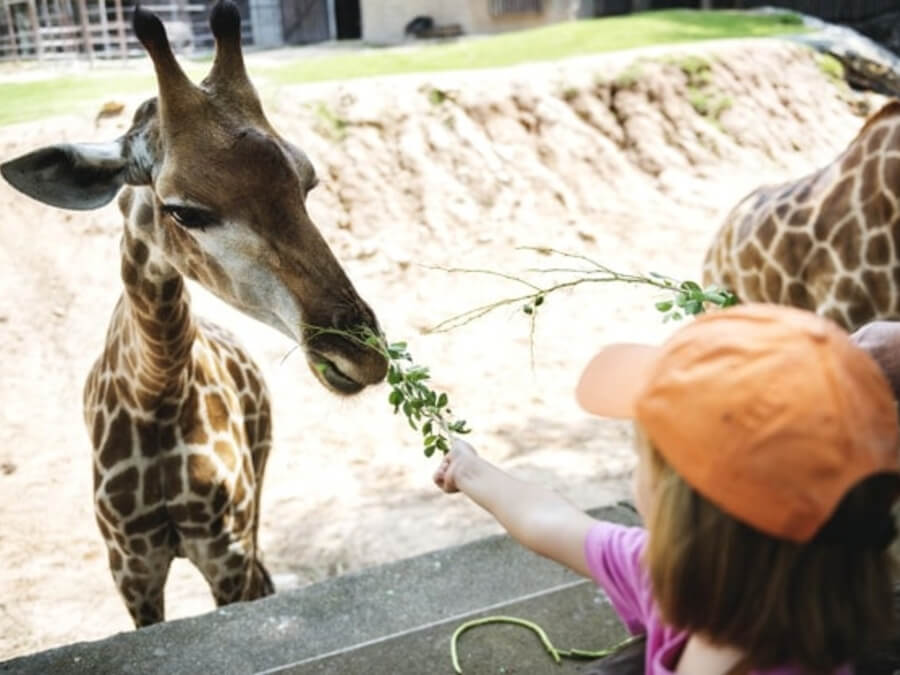 5. Send them to a cultural house
Instead of normal playgrounds, you can send them to children's cultural houses where they learn new skills and practice their hobbies. Cultural houses not only foster the kids' creativity but also provide a community for them to develop social skills.
You might need to do some research and find a cultural house that doesn't put too much pressure on the kids. The point is not to make them excel at something but to explore new passions and develop at their own pace. Don't forget to ask the kids if they have fun or learn anything new there. This will give you the idea of what they like and don't like and make better plans for their future development.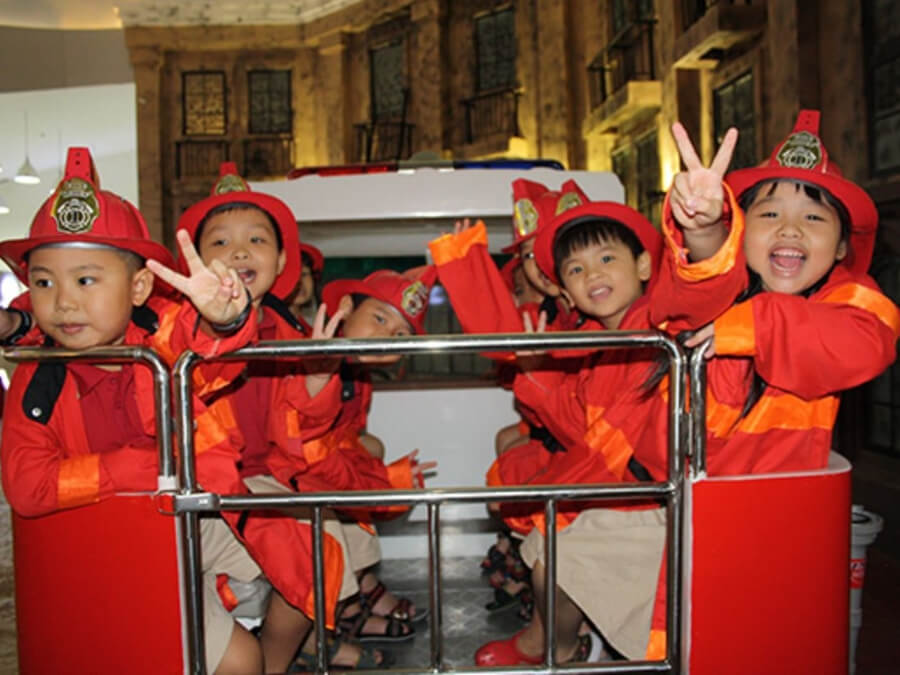 6. Pay a visit to traditional villages
Modern kids spend too much time in front of screens. When not studying, they waste time on video games, mobile phones, or TV. It's not a surprise that many of them grow up not knowing about traditional cultures.
So take advantage of the summertime to teach your kids about the cultures of their home country. Take them to villages that practice traditional crafts such as bamboo-weaving, bronze-casting, carpentry, drum-making, etc. Let them observe the making process of a traditional object and then create one themselves. This not only gives them a good time but also increases their sense of cultural awareness.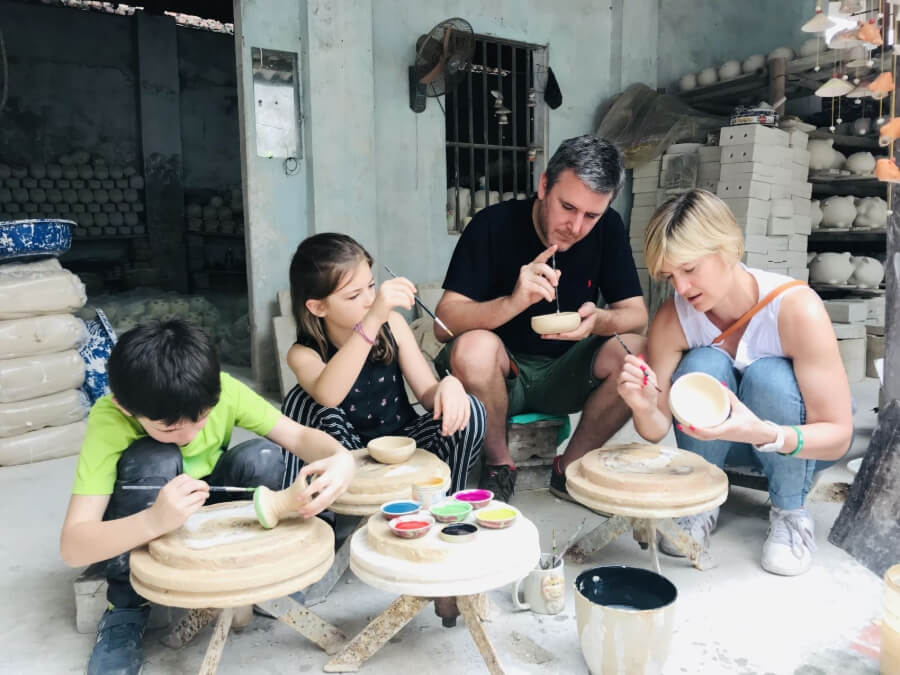 7. Join a volunteer club
Caring for other people is a quality that any parent wants to teach his kids. But it's not always effective to give them lectures on that. The best way to teach them to care about others is to get them involved in that through volunteering. This summer, ask your kids to join a volunteer club with you. Seeing things like natural disasters, poverty and disease can spur them on to spread the love for those in need and at the same time appreciate what they have.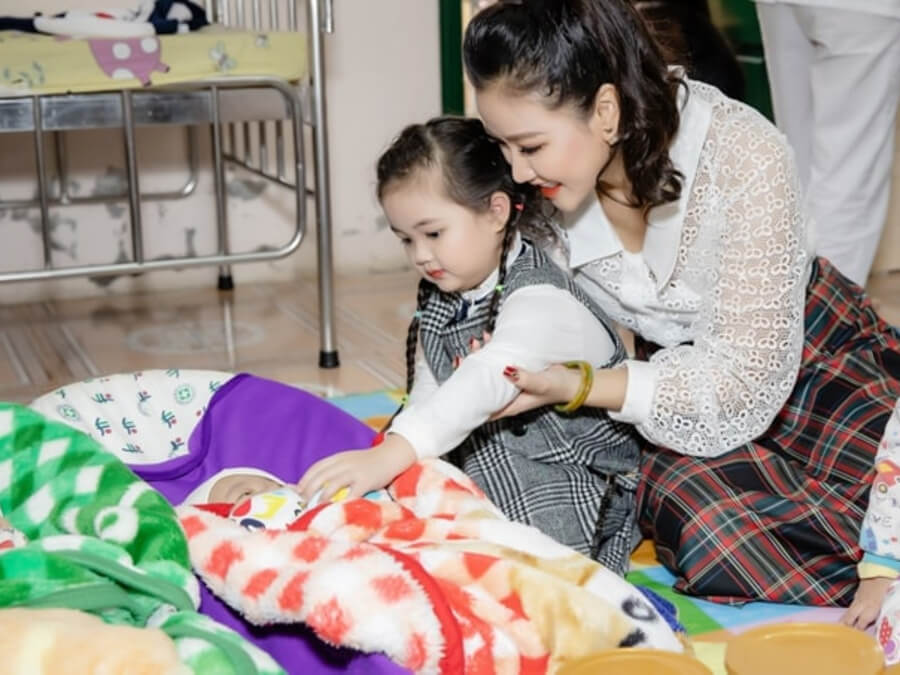 Hopefully, this post has inspired with several meaningful summer activities for kids. Whichever plan you have, remember to join them in the act. In the end, what your children really need is not doing plenty of interesting things but more time with their parents.