Summer is coming to an end. You probably want your kids to have a blast before going back to school. One way to do it is to take them on a vacation. However, with the coronavirus pandemic spreading, it's hard to find a place safe enough to visit. 
Read more:
You're in luck. We've got you covered with a list of safest places to visit with your little ones this summer. Even though there are no recorded cases in these regions, you still need to follow the prevention guidelines to lower the risk of the pandemic. So without further ado, here are the top 5 places in Vietnam to travel with your kids.
Best places in Vietnam for families
1. Da Lat 
One of the most family-friendly destinations in Vietnam is Da Lat. It is a peaceful, nature-rich city located in southern Vietnam. While traveling in Dalat, you and your kids can immerse in breathtaking landscapes while taking part in a wide range of activities.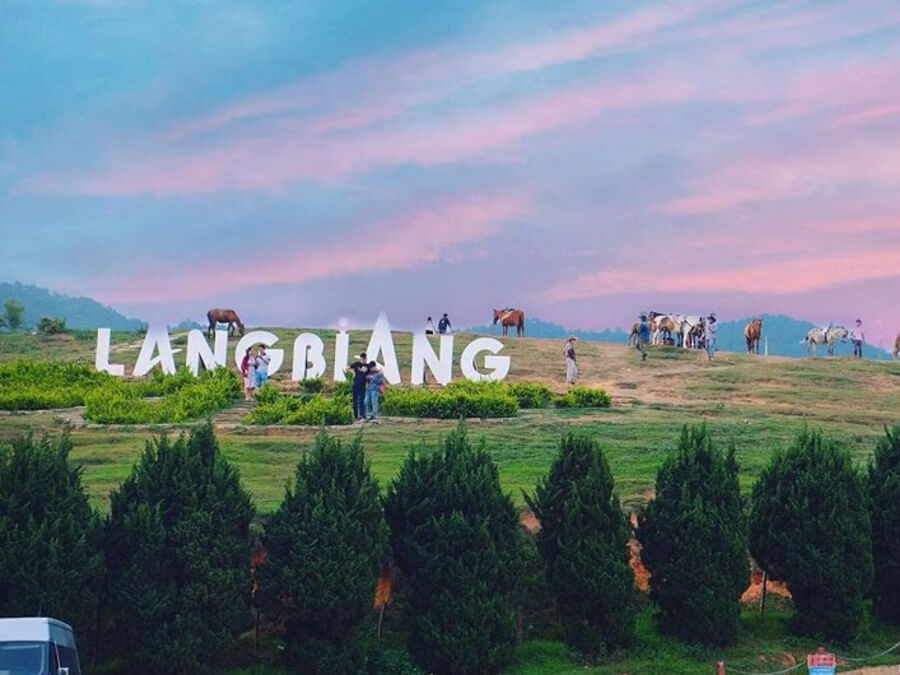 There are various attractions for small children such as Puppy Farm, Dalat Milk Farm, Langbiang Mountain, strawberry garden, Giant Pumpkin Garden, etc. You can also find many local specialties: Banh Mi Xiu Mai (Vietnamese Baguette with Meatball Soup), Banh Trang Nuong (Grilled Rice Paper with Egg), avocado ice cream, beef rice noodle soup, and grilled sweet potato. Another interesting feature in Da Lat is the 4-seasons-within-one-day weather, making it a great escape from the summer heat in other parts of Vietnam.
2. Sapa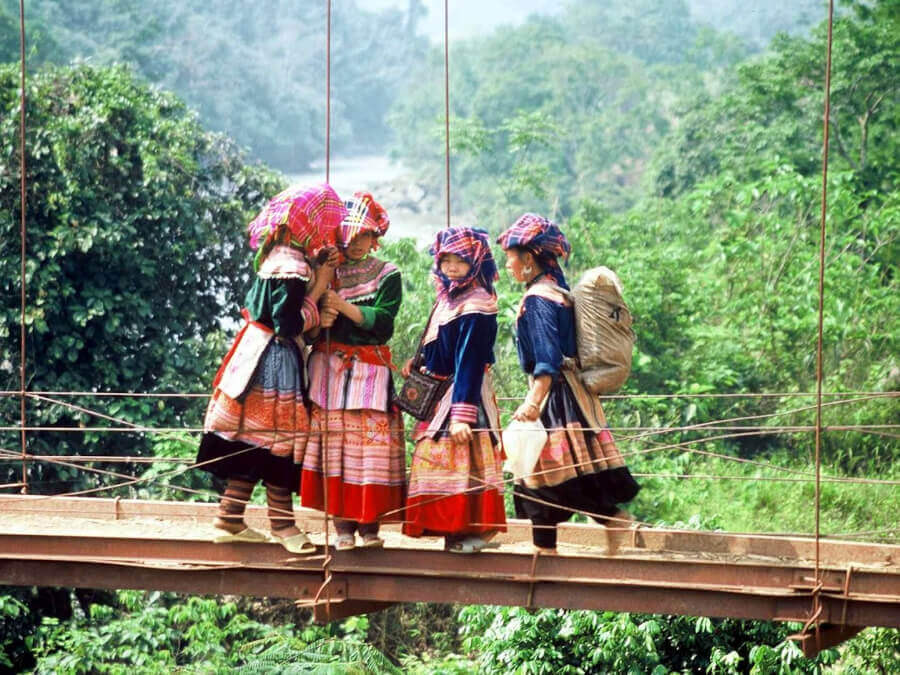 Sapa is a picturesque town that lies on the Hoang Lien Son mountain range of northwestern Vietnam. Located 1500 meters above sea level, Sapa enjoys cool weather all year round. It Is home to many hill tribes, rice terraces, waterfalls, and Fansipan — the highest peak in South East Asia.
Sapa is one of the best places in Vietnam to travel with older children. It provides a good opportunity to expose your kids to many Vietnamese ethnic minorities and learn about their unique cultures. While visiting Sapa, your family will also have a memorable food experience. Some local dishes you must definitely try are Cap Nach Pork, Bamboo Sticky Rice, Salmon Sour Hot Pot, and roasted chicken with honey.
3. Ninh Thuan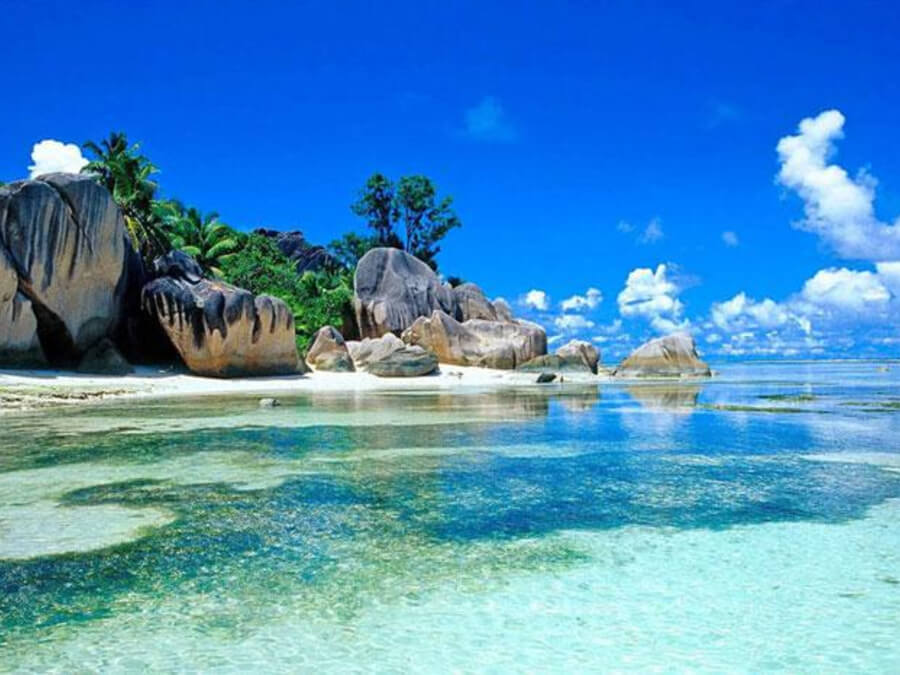 Ninh Thuan, the hottest province in Vietnam, is a travel hidden gem. Although located in the tourism triangle Phan Thiet, Da Lat, Nha Trang, it is much lesser known than other destinations. This is probably due to a lack of promotions and transport facilities. Nevertheless, Ninh Thuan province plays host to a wide range of fantastic sightseeing.
One of the best things to do in Ninh Thuan is to go boating on the 150-km coastal road from Cana to Cam Ranh that passes Ninh Chu Bay, Vinh Hy Bay, and Binh Tien beach. On the mainland, you can find many temples, pagodas, monasteries, and churches. Another fun thing to do with your kids while visiting Ninh Thuan is to sign up for local adventures in daily activities like fishing or farming.
4. Nha Trang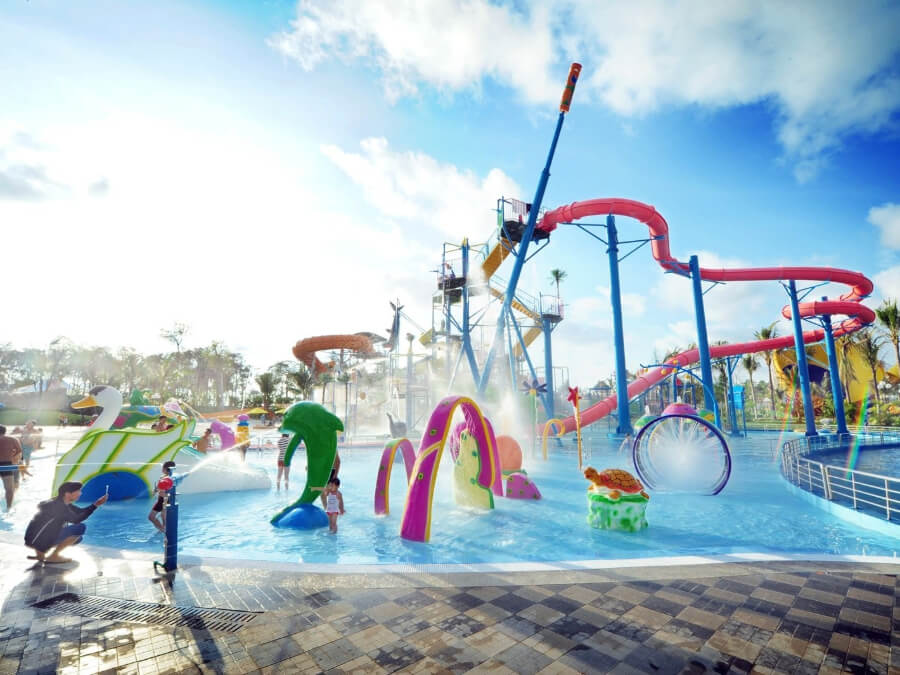 Nha Trang is a popular travel spot in Vietnam. It boasts a blend of long-side beaches, vibrant theme parks, and celestial islands. It also houses Vinpearl Land, a Vietnamese Disneyland with many enjoyable activities for kids.
If you not only want your kids to just play but learn something as well, Nha Trang provides that too. It is rich in cultural and historical sites including Ponaga Tower, Truc Lam Pagoda, Tran Hung Dao Temple. When visiting Nha Trang, you can also try a lot of local food staples such as Fermented Pork Rolls, Nha Trang beef steak, Lac Canh grilled beef, jellyfish noodles,…
5. Mai Chau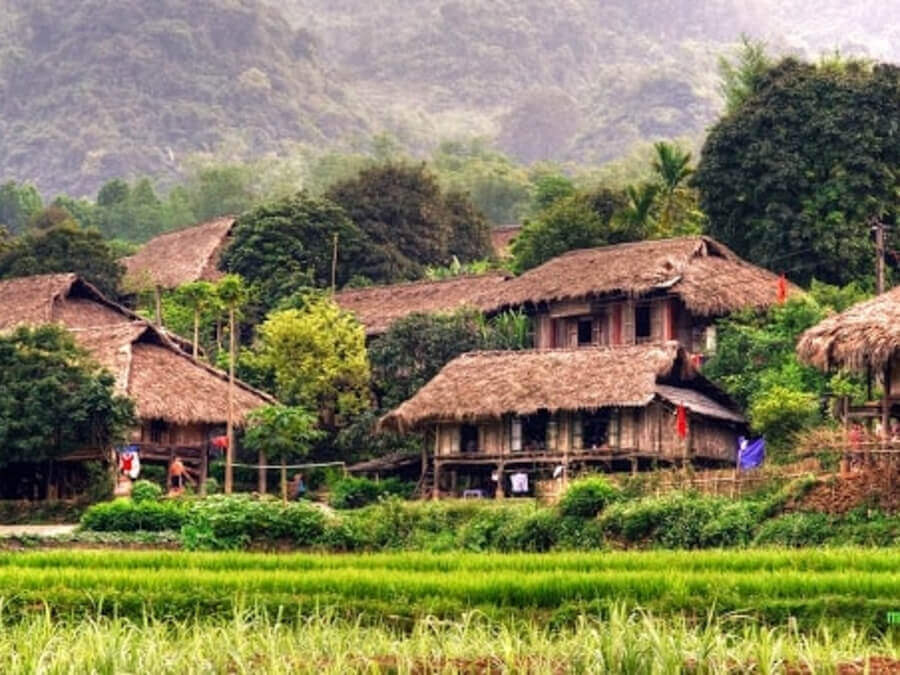 Compared to other travel hotspots in this list, Mai Chau is a lesser-known destination. This is because it's a small valley nested in the northern hills of Vietnam. If you're in Hanoi, it's worth including Mai Chau in your itinerary to create some memorable countryside experiences with your kids.
Mai Chau is home to many ethnic groups. While in Mai Chau, you and your family can live in Thai stilt houses which lie against the hills and overlook green rice fields. A trip to this picturesque countryside will certainly spark in your kids the love for nature and eagerness to learn about different minority cultures in Vietnam.
Conclusion
Above are the top 5 best places in Vietnam to travel with your kids this end of summer. Have as much fun as possible while visiting these landscapes but don't forget the pandemic is still present. Pay attention to regional safety guidelines and follow personal hygiene rules to protect your family again against coronavirus.