Unlike the North and the Central of Vietnam having four distinct seasons: spring, summer, autumn and winter; the weather in the South area is usually divided into two main seasons which are dry and rainy. The rainy season here starts from the end of April and lasts until November which badly deranges the laundry schedule. It also makes the clothes easily get mold and mildew, that can negatively affect on health in the long run.
Therefore, here are some great tips for you to deal with those rainy days.
1. Hang-drying clothes indoors
Firstly, remember to wash your dirty clothes as soon as possible, even if it rains or not. And during the rainy season, drying clothes indoors is the thing that often happens.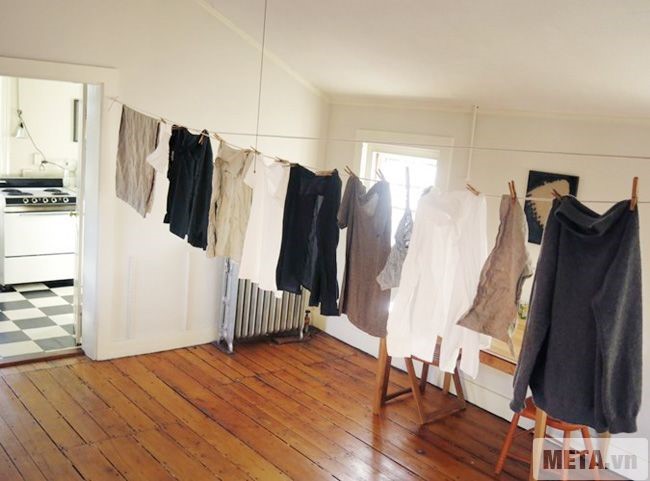 Your clothes can be hung near the windows, or on the rope inside the house. However, you should avoid hang-drying in the kitchen or the restroom. Once the sun arises, you should hang the clothes outdoors to make it dry and have good smell.
2. Using fabric softener
Even when it does not rain, fabric softener still becomes 'miracle' for any type of clothes. Using fabric softener after washing will facilitate the smell of the clothes and prevent the mold growing.
3. Going to the laundry service
During rainy season, when the humidity level is high and the sun is rare, taking your clothes to the laundry service is the best option. The process usually follows the steps of washing, using fabric softener, drying and then ironing. This helps eliminating the bacteria remaining on clothes and makes the clothes cleaner and fragrant. Going to laundry service also saves your time and effort spent on washing and hang-drying the clothes at home. Especially, they even offer the ironing service before returning it. This completely removes mold remaining and helps the clothes look nicer and neat.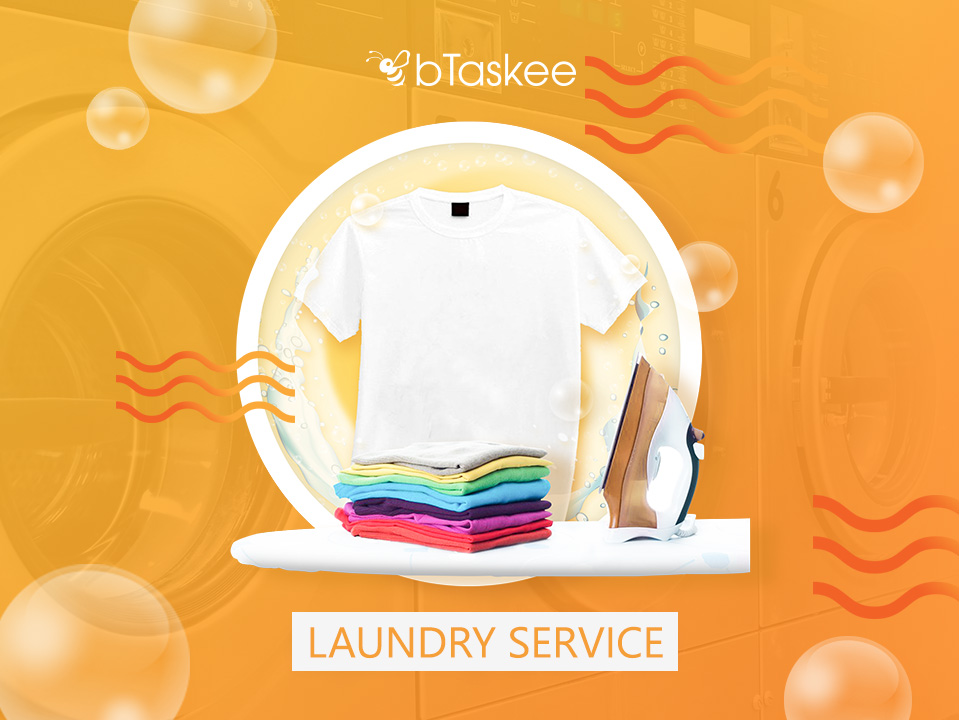 Taking the clothes to the laundry service is a prior choice for many people in rainy days; thus, the demand for this service is 2-3 times more than the demand in dry season. Many stores faces with the overloading when it continuously rains for several days. In case of that, customers can contact the laundry service of bTaskee to receive the best service at home. bTaskee highly ensures the quality of service and on-time delivery, and also brings your clothes to the nearest and credible laundry service.
Translated from Thư Lê's "Đối phó nỗi ám ảnh mang tên "giặt ủi mùa mưa bão""
Other readings:
Notes on choosing a laundry service