With the hot weather in Saigon, households and offices tend to use air-conditioner (AC) regularly. And as you may know, AC will cost you a great amount of money if you don't know how to use it effectively. Accordingly, bTaskee has come up with some tips to help reducing your electricity bill while living in Ho Chi Minh City.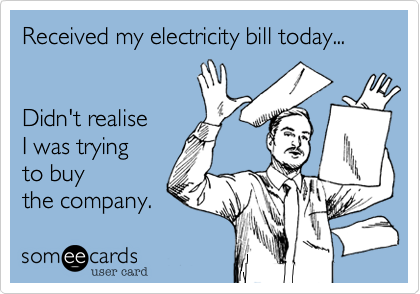 1. Adjust the temperature reasonably
The most reasonable temperature to set for your AC is 25°C (77°F). This doesn't consume too much power, but still maintain the suitable temperature for your place. You can turn on the AC at low temperature first. Once the room is cool enough, you can increase and leave it at 25°C. With this tip, you can effectively save up to 40% power and then lower your electricity bill.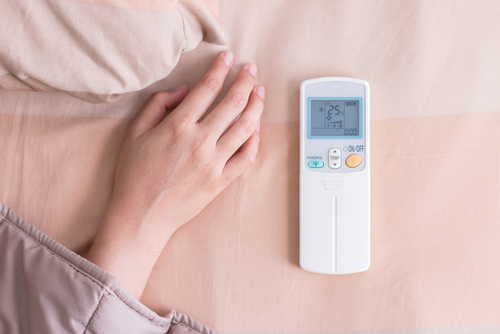 2. Choose the Dry mode for your AC
The symbol of Dry mode is shown as a water drop on the AC remote. Choosing Dry mode can effectively deduct the AC's capacity which then lower the electricity bill. Dry mode also prevents the thermal shock in humans, because it helps balancing the indoor and outdoor temperatures.
3. Close the curtains to prevent the sunlight  
The sunlight can highly increase the room temperature which then makes the AC work more and gradually raise your electricity bill. Therefore, preventing the sunlight coming in will ultimately cool down your room and decrease the AC's duty.
4. Do not turn the AC on and off frequently to lower electricty bill
Turning the AC on and off too many times takes a huge amount of power to restart the device as well as to cool the room. If you don't leave your room for a long time, you can let the AC keep running at higher degree and lower it once you come back.
5. Have your AC cleaned
It is advised that the AC should be checked, cleaned and refilled every 6 months. If your AC is too dirty, it requires more capacity to run the device which results in higher electricity bill. You can look for the AC cleaning service and have your AC cleaned quickly.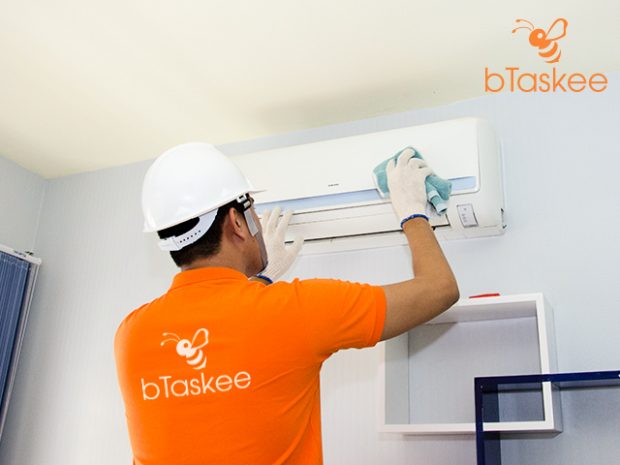 6. Buy the AC that suits your area to lower electricity bill
You should choose the AC that has the right capacity for your room. This will save your electricity as well as lengthen the device longevity. You can ask your AC supplier for better instruction on buying a suitable AC, or you can calculate it by yourself by using formulas that can be searched online.
7. Place the AC condenser unit at cool and shady area
AC condenser unit is usually placed outdoor to lead and blow the hot air out. Most of them are put on the rooftop or anywhere that has direct sunlight coming in. However, this is a huge mistake, because the device may quickly get damage and heated. The increasing heat then makes the engine warm and it will consume more energy to run the device. As a result, your electricity bill will be higher, and also the fee that you have to buy a new unit if it is broken.
Other readings
Air-conditioner Dry mode: What exactly is it?
App-driven home cleaning: What makes it become a spectacular turn in Vietnam?